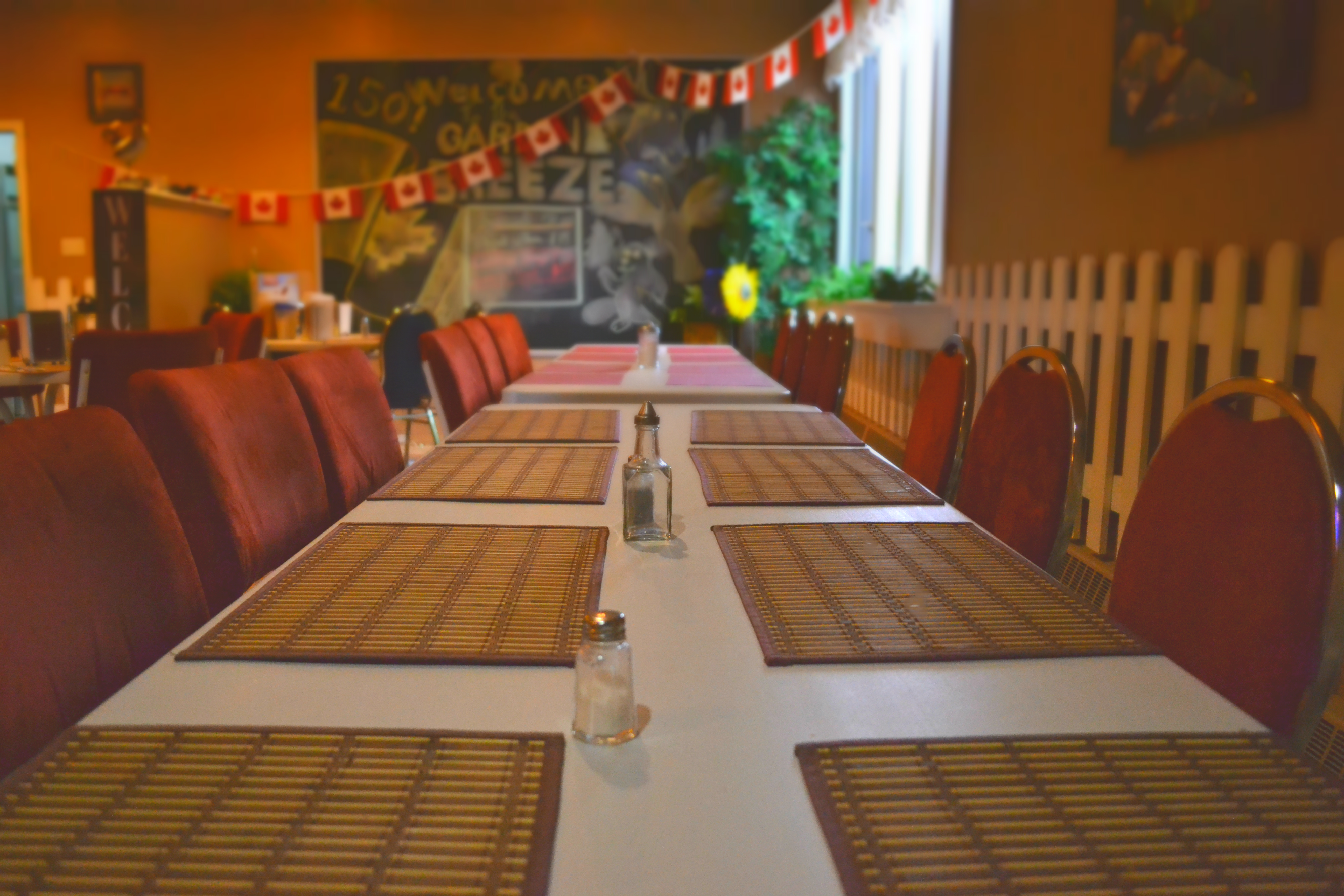 Set in a garden theme of yesterday, the Garden Breeze offers peace and tranquility
with the scent of bread baking and traditional Newfoundland comfort food.
From our great ocean we offer lobster, crab, scallops, shrimp and cod tongues in season and of course cod all year round.
Our famous Certified Angus Beef Steaks are grilled to perfection.
On Sundays there is the option to order a traditional Jiggs Dinner with peas pudding and blueberry duff.
We also offer All Day Breakfast with toutons and homemade beans.
Hours:  8am – 2pm and 4pm – 9pm  7 days a week
Room service available after hours.